October 16-19
---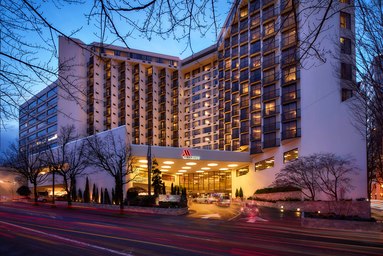 Portland Marriott Downtown Waterfront
1401 SW Naito Parkway
Portland, Oregon 97201
Phone 503-226-7600
Room Rate: $169 + tax, S/D
---
REGISTER ONLINE WITH NMA FOR THE 2019 ANNUAL CONFERENCE!
Annual Conference Quicklinks
Conference Schedule (.pdf for printing)
Hotel and Travel Information
Hotel Website
Conference Ad Request (due at NMA by September 23)
Shorey Silent Auction
NMA Conference Registration Form
2019 Annual Conference Charity
Educational Sessions
Conference Sponsorship Sign-up! (due at NMA by September 16)
2019 NMA National Award Winners
About Portland
With the lowest cost-of-living on the U.S. West Coast, Portland is not an expensive city. There is no sales tax in Oregon, while most other states have a 7-8% sales tax.
Portland is a safe, very clean and beautiful city. You can feel safe in Portland downtown and neighborhoods night and day. Portlanders are friendly and helpful. Even though Portland has 2.2 million people living in it–and has all the benefits and amenities of a big city–it has a friendly, small town feel. Portland has one of the best bus and city-train systems in America. Portland is also the most bicycle friendly city in America. You do not need a car to enjoy exploring Portland!
Portland is famous for its food carts! Every neighborhood in Portland has its own "food cart center", offering food from around the world. Many food carts are open all day, so you can get breakfast, lunch or dinner any day of the week. There are so many food carts in Portland, there is even a smartphone app for them!
Portland offers a great variety of cultural and art festivals, music concerts, races of all kinds.
Every month, there is something new to do, with chocolate tastings, Christmas performances, zombie walks, and silly races.
There are so many places to visit in Oregon!
Conference Registration & Pricing Information
If you register and pay for your full registration by September 23, you will automatically receive a $25 early bird discount that will lower your registration to $870.
An additional opportunity to lower your full registration cost even more is by using your NMA Chapter Rewards to receive 10% off the early bird price of $870… an additional $87 in savings!
By using your early bird discount and 10% chapter rewards (if you have chapter rewards available) your total registration fee would only be $783!
REMEMBER— ONE-DAY REGISTRATIONS DO NOT QUALIFY FOR THE EARLY BIRD NOR THE CHAPTER REWARDS DISCOUNT!
---
NO REFUNDS AFTER SEPTEMBER 30!
---
ANNUAL CONFERENCE QUICKLINKS
Conference Schedule (.pdf for printing)
Hotel and Travel Information
Hotel Website
Conference Ad Request
Shorey Silent Auction
NMA Conference Registration Form
Educational Sessions