2022 NMA Annual Conference Speakers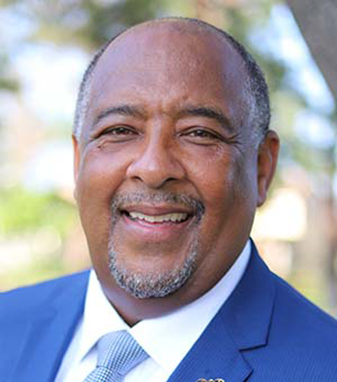 Ron Williams
Vice President of Personal Services Plus, LLC
Ron Williams, Vice President of Personal Services Plus, LLC., is an internationally recognized speaker and trainer with more than thirty years of experience in the public and private sectors. As a trainer, educator, and expert on leadership, Ron has developed a unique way of presenting information he calls "edutainment". This high energy and highly interactive style combine thought-provoking content with an entertaining delivery that makes audiences think, laugh, learn, and have a positive fun-filled experience. Ron's insights on 21st-century leadership, employee engagement, developing customer loyalty, succession management, and strategic alignment make him one of the nation's leading resources in understanding organizational and individual success and achievement. He is considered a leader in the field of Diversity, Racial Equity & Inclusion. A graduate of Creighton University, Ron has held many high-profile positions in his career. He has been Chief of Staff for the HR Department for the District of Columbia, he also was General Manager of the Western Region for Nike, Inc. While at Nike, Ron created the Corporate Diversity program where he was its first Director, as well as being the Director of Training and Development. Ron has also held key managerial roles at Champion Products, Pelle Pelle, and Wilson Sporting Goods. Ron has worked with many federal government agencies in the United States, helping them develop programs to optimize their human capital. He has also conducted educational programs for organizations in a variety of industries helping grow their leadership teams, build morale, increase customer satisfaction, and work more effectively as a team. Ron has coached the C-Suite, as well as all other levels of management. He has also done training in international markets. Ron is the author of three books, Rhythmic Leadership: The Book That Makes Its Readers Better Leaders; Reinvent and Reinvest in Yourself: and The Right Man Business Plan For Women.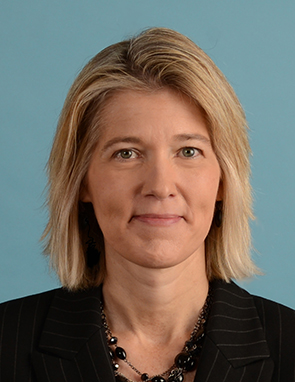 Amy Hess
Consultant, Louisville Metro Government
Amy Hess currently serves as a consultant for the Louisville (Kentucky) Metropolitan Government. From February 2020 to May 2021, she was Louisville's Chief of Public Safety, overseeing four departments: Police, Fire, Corrections, and Emergency Management/Emergency Services. In this capacity, she played a key role in the city's response to the coronavirus pandemic and civil unrest in the aftermath of the Breonna Taylor shooting, leading many of the city's police reform efforts. Ms. Hess previously served as a Special Agent with the Federal Bureau of Investigation (FBI) for nearly 29 years, culminating with her assignment as Executive Assistant Director on two different occasions. She was responsible for operational and organizational strategy, national policy, and interagency coordination, while overseeing the FBI's highest-profile investigations and response to major crisis events worldwide. Throughout her FBI career, she enjoyed assignments in Kansas City, Louisville, Tucson, Afghanistan, Memphis, Quantico, and Washington, DC. A native of Jeffersonville, Indiana, Ms. Hess holds a degree in aeronautical/astronautical engineering from Purdue University where, as a co-op student, she worked for IBM Space Systems Division supporting the space shuttle program.
Marcelo Laranjeira
Global Head of Sales Analytics and Operations – NI-Fixed Networks Nokia, Dallas, Texas
Marcelo Laranjeira is the Head of Global SSO for Nokia Fixed Networks. In this role Marcelo is Responsible for driving global Fixed Networks (FN) Sales Analytics and Operations managing the FN global opportunity funnel providing sales pipeline information and data analytics. In charge of sales processes, funnel management, sales efficiency, sales performance, sales opportunity forecasting and reporting associated business insights in order to drive the long-range planning within Nokia FN BG (Business Group) organization. He is driving overall deployment of the FN BG "Change Map" a global change management program where he's acting as "FN BG Project Lead" and "FN BG COO Change Agent". Marcelo joined FN BG COO Leadership Team on January 2020 and he previously held numerous positions in NAM like CO HoS SSO Global Head from 2016 to end of 2019 and NAM Business Excellence Head from Nov 2009 till Dec 2015. Marcelo came to North America at the end of 2009 from the Latin America Region where he was Head of the Business Excellence and Quote to Cash program. Previously, Marcelo was the Strategic Marketing Director for Siemens Mercosul. During his 13 years with Siemens, before joined Nokia, Marcelo held numerous positions in both the mobile and fixed divisions. He has more than 25 years of experience in the telecommunications and IT industries. He holds a bachelor's degree in mathematics and system analysis and two post-graduation degrees: an MBA in Marketing from the University of São Paulo and one MBA in administration from Babson College.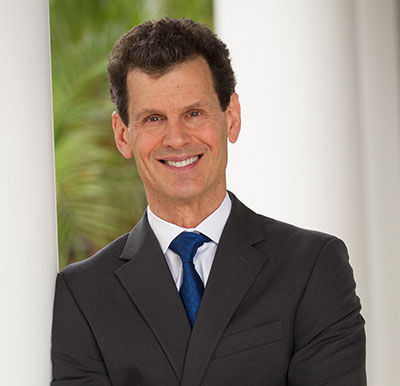 Tim Richardson
Nationally recognized leadership speaker
Tim Richardson is a nationally recognized leadership, sales and service speaker who's been entertaining and engaging audiences for over 30 years. In his dynamic presentations, Tim weaves the lessons he's learned working on a sales team with IBM, working in management with an award-winning resort, and from years of consulting with clients in financial services, healthcare, hospitality, insurance, telecommunications, and many other industries into his presentations. Clients like Abbott, Erie Insurance, Merrill Lynch, Nabisco, Nokia, Sprint, and State Farm Insurance hire Tim to help their leaders and teams maximize peak performance in sales, leadership, and customer experience. He has been a keynote speaker to hundreds of associations and companies around the globe. Tim is the author of Jump Starts, Wit, and Wisdom to Super Charge Your Day and co-author of Transformation Thinking. (He is working on a book series themed around his Unlock the Block programs.) He's a member of the National Speakers Association and earned the coveted CSP (Certified Speaking Professional) designation over 20 years ago. When Tim received his CSP, less than 6% of the worldwide members had earned this award, the highest earned designation in the industry. He founded the Bill Walter Melanoma Research Fund and served as President of the foundation for 20 years. Tim is the proud father of six kids and proud husband to his superhero wife, Adele for whom he has been married 27 years.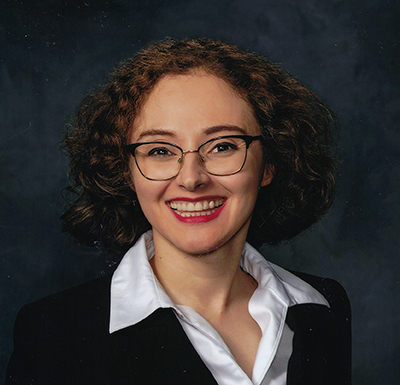 Morgan Landry
VP of Strategic Alignment Lockheed Martin Leadership Association, Fort Worth, TX
Morgan Landry serves as the Vice President of Strategic Alignment for the Lockheed Martin Leadership Association in Fort Worth, Texas. She was also the Association's 2020 Member of the Year. She serves as a Multi-function Information Systems Analyst for the F-22 and Technical Publications IT SME at Lockheed Martin. Morgan earned a Bachelor of Arts in English Texas Christian University and a Master of Science in Information Assurance (Cybersecurity), Regis University. She is a member of LMLA and Alpha Chi Omega, IEEE.