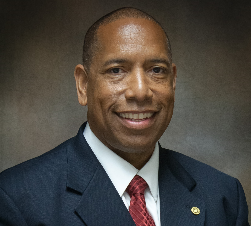 Misipati "Semi" Bird, MS
Associate Director – Senior Instructor
Washington State University Tri-Cities Leadership Academy
Richland, WA
Employee Centric Leadership – Leading with Personal and Professional Intelligence (PPI)
Friday, September 8th (9:00 am – 10:00 am)
Personal and Professional Intelligence theory is a qualitative and quantitative framework which underpins a leader's social cognitive ability to effectively engage with employees and stakeholders alike.
PPI is a methodological framework that enhances leader self-awareness and leverages environmental awareness to maximize employee performance and drive operational excellence.
The ancient Chinese general and philosopher, Sun Tzu once said "If you know the enemy and know yourself, you need not fear the result of a hundred battles. If you know yourself but not the enemy, for every victory gained you will also suffer a defeat. If you know neither the enemy nor yourself, you will succumb in every battle."
PPI begins with a comprehensive understanding of an individual's natural style of leadership. A high performing leader has the ability seamlessly and heuristically leverage his or her knowledge, skills, and abilities toward mission success with confidence and conviction. Arguably, understanding your natural style of leadership makes you a more effective and authentic leader by leveraging your true self.
In this presentation, internationally acclaimed educator, instructor, and author, M. Semi Bird, will share how his exploits and experiences as a combat tested Special Forces Green Beret led him to create the PPI theory and why he thinks it's a game changer for leading in the 21st century.
Prior to joining the Office of Professional Development & Community Education at WSU Tri-Cities, Semi Bird had transitioned from the battlefield to the business world after 23 years of military service. As an Army Special Forces "Green Beret," Semi received two of our nation's highest awards for heroism and valor on the battlefield; the Bronze Star – Valor, and the Purple Heart, for wounds received in combat. Semi knows first-hand, the value of developing high performing teams and the impact on organizational performance. Semi has leveraged his experience in leadership and organizational development to develop a suite of highly effective workshops, seminars, and courses focusing on developing high performing teams and emotionally intelligent leaders.
Semi has held several senior positions in training and leadership development over the years in various sectors of industry to include; government, banking, and education. In his last position, Semi led strategic training initiatives as the Director of Training and Leadership Development for a U.S. government agency. Semi's international work has taken him all over the globe which culminated with a special assignment in 2013 – 2014 where he served as a Senior Advisor to the U.S. Ambassador, Dhaka Bangladesh.
Semi earned his first graduate degree from Villanova University where he studied Human Resource development and is currently pursuing his PhD. in Organizational Psychology. Semi holds certifications in Emotional Intelligence, Behavioral Analysis, Human Resources, Organizational Performance, Lean Six Sigma, and is currently an Executive in Residence at WSUTC.
Dr. Deborah Bright
President, Bright Enterprises, Inc.
Tucson, AZ
Good News About Criticism – A Leader's Secret Tool for Improving Performance & Promoting Change
Friday, September 8th (2:00 pm – 3:15 pm)
Deb Bright, a former nationally-ranked top 10 US women's platform and springboard diver and Olympic qualifier, is founder and president of Bright Enterprises, Inc., a consulting firm devoted to enhancing performance.
As organizations call for greater accountability and transparency, it's important for them to understand what role quality criticism plays in the workplace. In 2016 Dr. Bright partnered with NMA and our chapters, conducting research and surveying NMA members about giving AND receiving criticism. Deb wanted to learn if people are sufficiently trained to deliver it and receive it, and are organizations and their leaders sincerely dedicated to the idea of open and honest behavioral feedback? Our survey showed an overwhelming resistance to "banning the word criticism" while 67% of managers reported that they had received NO training in how to give criticism.
Findings from our survey revealed many other noteworthy trends which Deb will share with our Conference audience. With the proper use of criticism, leaders promote trust and respect and create a culture where open communication prevails and performance soars. But there is some serious work to be done in the workplace before criticism becomes a conversation and NOT a confrontation!
In addition to being an internationally renowned speaker on performance enhancement, Deb facilitates corporate meetings and designs licensed programs for major companies like, Marriot, Chase, and Raytheon. Deb also coaches executives one-to-one on how best to lead in today's rapidly changing, fiercely competitive, business environment.
Deb is the bestselling author of six books, including her newest, The Truth Doesn't Have to Hurt: How to Use Criticism to Strengthen Relationships, Improve Performance, and Promote Change (AMACOM, 2015), which was recently rated as one of the Top 5 Best-selling Business books of 2016 by getAbstract. Her writing has also been published in trade journals such as Nursing Management and Coaching Theory. Her most recent article, How to Deliver Criticism So Employees Pay Attention, was recently published on the Harvard Business Review website.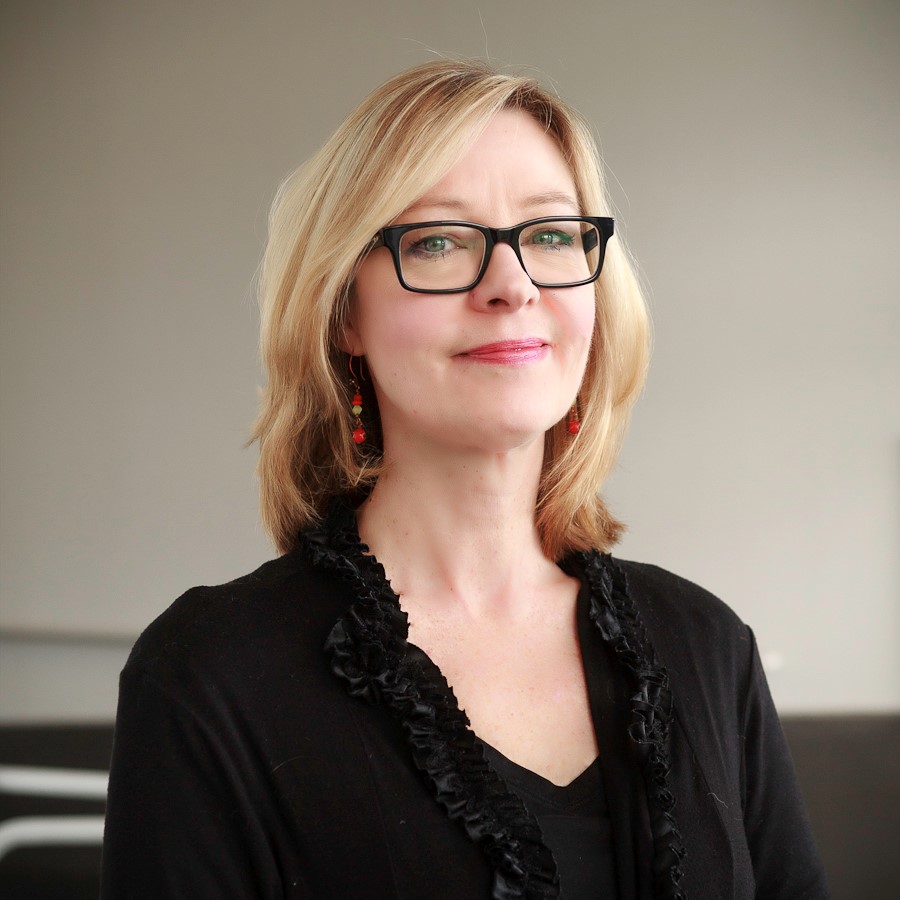 Brenda Bakker Harger, MFA
Carnegie Mellon University
Carnegie Bosch Institute
Pittsburgh, PA
Creating Powerful Teams: The Paradigm of Improvisational Acting
Friday, September 8th (3:30 pm – 5:00 pm)
There is a clear relationship between improvisation and collaboration – whether it is in the classroom, in business, or in research and development. It is a relationship that includes crafting a well-structured story, developing memorable characters , movement, listening, focus, acting, and team building. But most of all, the relationship is about a paradigm/heuristic that serves both the process of development as well the outcome. Improvisational acting is a method of expression through performance, and it brings participants to a common starting place that enables them to put aside egos and create together.
Most famously known as a comedy performance vehicle (Second City, Upright Citizen's Brigade, Who's Line is it Anyway?), improvisational acting techniques are also useful in other applications. Improvisers learn, through games and exercises, to develop a set of hard skills and soft skills that help them to create.
The soft skills are practiced in the form of listening to each other, working in teams, exercising spontaneity, adding to each other's ideas, and becoming great observers – all essential skills for an actor, but equally important to anyone who works with people.
The hard skills improvisers develop include the basics of storytelling, character development, and character objective. Improvisers learn these hard skills by creating sections of story called scenes which are the building blocks that form a greater story. These blocks may be defined as CROW; Character, Relationship, Objective, and Where. We need to know who we are, who we are with, what we want, and where it all takes place, all of which are also essential skills for an actor. Knowing story and story structure enables greater understanding of challenges and goals which looked at metaphorically can illuminate and clarify. Workshop participants will use games and exercises to be introduced to this paradigm and practice these skills. Good leadership requires the willingness to know your team and be willing to take risks with them. Improv focuses on taking risks and exploring the moment to moment, so participants learn to access that untapped part of themselves that creates in the form of play. The aim is not to teach how to perform, but to teach them how to use the skills they develop in improv to enhance their future work. Likewise, participants will be able to focus on the application of skills rather than achievement by placing the emphasis on creation instead of performance.
Brenda Bakker Harger is a theatre director (MFA Carnegie Mellon University), improviser, and professor of Entertainment technology at Carnegie Mellon University's Entertainment Technology Center where she teaches improvisational acting and leads diverse interdisciplinary projects. As an improviser, Brenda has performed with Pittsburgh Theatresports and SAK Theatre, and has led improv workshops nationally and internationally from theatre improvisers to executive leadership training (Carnegie Bosch Insititute) to video game companies.
Bakker Harger is also director of a unique award winning theatre company at Carnegie Mellon, which uses live interactive theatre to address controversial issues in the workplace and classroom. She has produced an exploratory DVD-ROM for interactive theatre, and is currently pursuing her interest in further exploring her theory and skills in directing and improvisation with technology, both in gaming and theatre. Recent projects include: making a demo/prototype of a game based on the film Night of the Living Dead (with George Romero); creating a toy/exhibit featuring virtual representations of The Pittsburgh Children's Museum's Puppet collection; and Interactive robots - creating a robot which had distinct character and was able to convey emotion and intention.
In theatre, Harger has directed and developed plays as technologically based Interactive experiences, one which premiered at the Humana New play Festival at the Actor's Theatre in Louisville, Virtual Meditation #1, and another, Full Spectrum, which premiered at the Ensemble Studio Theatre in New York City. In addition, Harger engages in ongoing research on using improvisational methods to create more believable virtual characters.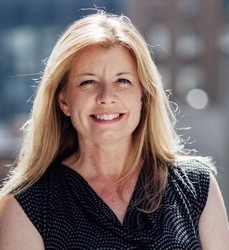 Shari Storm, MBA
University of Washington Experimental College
Washington State University Tri-Cities Leadership Academy
Seattle, WA
Building a Positive and Productive Culture through Strategic Leadership
Saturday, September 9th (2:30 PM – 3:45 PM)
Learn techniques to help others - and yourself - thrive during times of change. Companies are constantly evolving. If you can grow with your company, you'll be seen as an exemplary team player and exceptional leader.
Learn the art of motivating others - and yourself - to be more productive, more effective and to enjoy your job more. Discuss ways to solidify a positive working environment and build team morale.
Learn how to instill a culture of problem solvers. Promote activities that enable employees to think critically to resolve conflict, improve processes and enhance operations.
Often small changes in the way we interact with others can have a big impact on our ability to accomplish goals. Hear helpful tips to get higher performance from your employees.
Shari spent 16 years as an executive at a Seattle area credit union. She is now the owner of a consulting company called Category 6 Consulting. Her book, Motherhood is the New MBA: Using Your Parenting Skills to be a Better Boss in was published by St. Martin's Press. With almost 7,000 copies sold, it has been translated into Mandarin and has been purchased for publications in four countries. The book has received tremendous press, including Time and Redbook magazines, Martha Stewart's radio, BusinessWeek online, the Costco Connection and the cover of the Metro News New York, to name a few. The book jacket includes endorsements from a Pulitzer Prize winner, a producer of the TV series 24 and the chair of the board of PCC Natural Markets.
Shari speaks around the country on how anyone can be a better leader, employee and community member by adjusting the way we think of, interact with and respond to other people. Her humorous observations of human nature are as relevant as they are useful.
Are you planning to attend the
Annual Conference
? Do you have any questions? If you've attended a previous conference, perhaps you'd like to share your experience with others? We encourage you to start or join a conversation in comments below.