Thursday, October 17
9-10:15 am-Keynote / 10:15-11:30am-Educational Session
"How to Be the Leader Your Employees Never Want to Leave"
About Ted Ma… Ted is an international keynote speaker who helps companies develop better leaders and create a more engaged workforce. Unlike many leadership experts, he has over 17 years of experience leading teams and developing leaders. Ted was named one of the top 100 keynote speakers of 2019 by Databird Business Journal, and has been featured in publications including Kiplinger, USA Today, Inc., and TheNew York Times. He is a member of the National Speakers Association and has shared the stage with Mel Robbins, John Maxwell, and Jack Canfield.
NMA members may connect with Ted on social media:
LinkedIn: Ted Ma
Twitter: @realtedma
Facebook: @realtedma
Instagram: @realtedma
How to Be the Leader Your Employees Never Want to Leave
Can you remember working with a leader who inspired you to perform at your best? You may not remember all the details, but you remember how they made you feel. What does it take for you to make that impact on your team?

Great leaders have developed the ability to empower their team. This program explores strategies that will help you reduce turnover and improve employee engagement. Learn how to become the leader that others want to follow.
Friday, October 18
10 – 11:30 am – Educational Session
"Personality & Leadership: The REAL 'P&L' Statement"
About Kristie Stocker… What do you get when you mix one part energetic problem solver, with a generous portion of leadership expertise and a sprinkle of marathon running? You get Kristie Stocker — an award-winning professional speaker, success coach and leadership expert.Kristie is CEO of Kinetik Edge, a coaching and training company that specializes in helping accounting professionals and executives boost profits and productivity by strengthening their leadership advantage. With nearly 20 years of experience in marketing and communications for a large corporation, she "knows a thing or three' about working with different personalities, various teams, and differing opinions.
Connect with Kristie at:
• kristie@kristiestocker.com
• www.kristiestocker.com
• https://kristiestocker.as.me/chat
"Personality & Leadership: The REAL 'P&L' Statement"
Those whom we generally regard as "leaders" often have unique personalities or at least know how to make their "personality" work for them. Some do it automatically, but it can be learned. In this session, Kristie will discuss personality styles, leader motivation, values, and how to best (and how not to) communicate with certain types of people. Learn how to find common ground with your polar opposites, simplify communication so there is less room for bias and interpretation, and create the ideal team blend of strengths and communication methods to accomplish more.
Saturday, October 19
8:30 – 9:45 am – Educational Session
"Are Your Employees' Experiences 'Engaging', or Not?"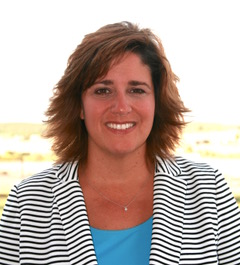 About Jodi Wilson, PhD, LMHC… she is the owner of Business Psychology Solutions a consulting firm in Southeast Washington. With 20 years of experience tapping into unseen strengths and developing strategies to optimize organizational talent and leadership, Jodi Wilson, PhD, uses behavioral science to transform organizations. Her clients range from small family owned businesses to Fortune 500 companies.
Currently she is an Adjunct Professor at Columbia Basin College in Richland, WA, she teaches at South Puget Sound Community College, and she is an instructor at The Chicago School of Professional Psychology.
Connect with Dr. Wilson at:
www.linkedin.com/in/jodi-bull-wilson-5420b99/
Are Your Employees' Experiences 'Engaging' or Not?"
In 2013 Gallup released "The State of the American Workforce," reporting that only 30% of workers were actively engaged. As research and organizations worked to improve employee engagement, a new perspective has entered the market: employee experience. Join Jodi as she talks about what employee experience is, how it impacts engagement and what leaders can do to serve and transform in both the experience and engagement process. That includes learning to cope with "organizational silence" and learning to give candid feedback.
Saturday, October 19
2:45 – 4:15 pm – Educational Session
"Communicating Across the Divide"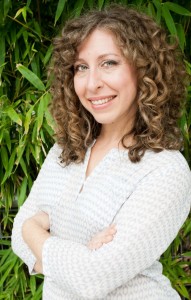 About Aden… She is President of The Art of Change Skills for Life in Portland, OR. She is an award winning performer, skilled improv teacher, facilitator and trainer, and the daughter of bestselling author Dr. Rick Kirschner (Dealing With People You Can't Stand, The Insider's Guide to the Art of Persuasion and Life by Design). She has entertained at conferences and provided training for clients that include the IAAP, America's SBDC, Lockheed Martin, the Federal Reserve Bank, H.P., and Dell. As a teacher, she likes to create a fun, safe environment where people can explore and grow new practical skills to help them on stage, in business, and in life.
Connect with Aden:
www.linkedin.com/in/adennepom/ or at www.theartofchange.com
"Communicating Across the Divide"
Life would be so much easier if we all communicated well and in the same way. But that's on another planet. Today there are 5 (and most experts now say 6) generations in the workplace. Do we all want the same thing? Do we all want to understand each other? Are we willing to learn "new languages" in order to "hit the target" when communicating across this "great divide" of the modern world? We'll talk about it all on Saturday afternoon!
ANNUAL CONFERENCE QUICKLINKS
Conference Schedule (.pdf for printing)
Hotel and Travel Information
Hotel Website
Conference Ad Request
Shorey Silent Auction
NMA Conference Registration Form
2019 Annual Conference Charity
Educational Sessions
Conference Sponsorship Sign-up!