Join us for this upcoming NMA Live Online!!
Thursday, October 24, 2019
12:00 pm & 3:00 pm EDT
Member Price: $25 (Use your Chapter Rewards if your chapter has it available)
(NOTE: Chapters are permitted multiple connections for the price of one login!)
"Followership … The Other Side of Leadership"
Today's leaders are tasked with creating an environment that sets up people and teams for success. An often-overlooked piece of that puzzle is "followership" – individuals who are active participants in achieving goals and meeting objectives. Some even call it "the other side of leadership".
Followership is the ability to take direction well, be fully engaged in the mission, understand individual and team goals, know how to support leaders, and make a conscious decision to be a positive contributor all along the journey.
According to Dr. Rex Gatto of Gatto Associates, LC, "The role of followers is not to be mindlessly implementing the ideas of leaders. Their role is to help the leaders become effective while remaining true to their own values and essential needs, demonstrating self-management skills, and being effective individual contributors, even in the absence of leadership.'
This webinar will showcase the tenants of followership (such as creating a climate of mutual trust) and present them as an integral part of building individual competency in leading oneself and fostering a culture of shared leadership.
MEET YOUR FACILITATOR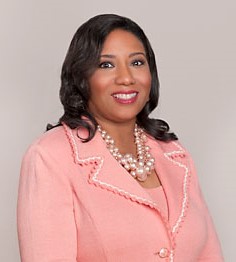 Wanda L. King
President and CEO
The Center for Professional Training and Development
Wanda is the President and CEO of The Center for Professional Training and Development headquartered in Columbia, Maryland. Her clients include many local, state, and federal government agencies as well as a number of large nonprofit and publicly owned corporations.
Previously, she led the Management and Staff Development Program at The Johns Hopkins University with the responsibility of ensuring the educational needs of over 10,000 employees were met. Until very recently was also a Faculty Associate in the Carey Business School teaching both undergraduate and graduate classes in Organizational Behavior, Workplace Diversity, Ethics, Leadership and Team Building, Recruitment, Staffing, and Training.
Ms. King holds a bachelor's degree in business management from the University of Maryland University College, a master's degree in applied behavioral science with a concentration in organizational development, and a graduate certificate in teaching in higher education both from The Johns Hopkins University.
Wanda is currently the Chairman of The Board of Regents of The Institute of Certified Professional Managers (ICPM). She actively serves her community through membership in a number of civic and social organizations. For her leadership and service, she was recognized as one of Maryland's Top 100 Women.

Webinars are conducted on the third Thursday of the month, unless otherwise noted due to potential conflicts with national, regional, or other NMA meetings.
Next LiveOnline: Thursday
November 21, 2019
"The Transformational Leader"
Mariah S. Manuel
Team Quality Lead
Blue Cross Blue Shield of Michigan
Detroit, MI