Join us for this upcoming NMA Live Online!!
Thursday, July 18, 2019
12:00 pm and 3:00 pm EDT
Member Price: $25 (Use your Chapter Rewards if your chapter has it available)
(NOTE: Chapters are permitted multiple connections for the price of one login!)
Cost to Zero: The Pursuit of Affordability
For many of us, understanding the complex world of health care costs borders on mind-boggling.  The U.S. health care system can be difficult to understand, and the word "system" itself can be misleading as different parts of it are run by hundreds of individual organizations, including the government and nonprofit and for-profit enterprises.
Blue Cross Blue Shield of Michigan is working with physicians and hospitals to move from World A – a fee-for-service world focused on disease and illness – to World B, focused on value, health, and wellness.  In this conversation, we'll discuss the role of the member, physician, hospital, and BCBSM focusing on both access to and affordability of the health care system.   
Meet Your Facilitator!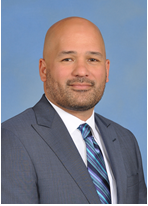 Stephen L. Anderson is vice president of Provider Contracting and Network Administration for Blue Cross Blue Shield of Michigan. He is responsible for managing relationships and contract activities for the Blues' network of Michigan health care providers, which includes 150 hospitals and nearly 30,000 physicians.
Anderson joined the Blues in March 2012. Previously, he was director of network development for TriWest Healthcare Alliance Corp., a consortium of 16 Blue Cross and Blue Shield companies and two university hospital systems that manage the TRICARE program in a 21-state region with 2.7 million members. At TriWest, he was responsible for provider network strategy, financial analytics and provider contract negotiations, cultivating and overseeing negotiations with large hospital systems and physician medical groups.
Prior to that, he was director of network development for One Health Plan of Arizona and was an administrator for provider services for North American Medical Management, where he managed two independent physician groups.
Anderson has a Master of Business Administration and a Bachelor of Arts in Biology from Arizona State University. He has also served on the board of directors for the Spina Bifida Association of Arizona and Southwest Autism Research & Resource Center.
Webinars are conducted on the third Thursday of the month, unless otherwise noted due to potential conflicts with national, regional, or other NMA meetings.
Next LiveOnline: Thursday, August 15, 2019
"The Art & Science of Running Meetings"
Steve Bailey, CM
NMA Executive Director
NMA… THE Leadership Development Organization