Thursday, July 20, 2017. 
12:00 pm and 3:00 pm EST. 
$25 per login/connection.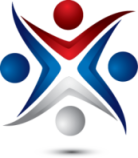 Credibility is the foundation of effective leadership. For over 25 years, James Kouzes and Barry Posner (Authors of The Leadership Challenge) have asked people to identify the qualities that they "most look for and admire in a leader, someone whose direction they would willingly follow." The key word in their question is willingly. There is so much written about leadership that it is easy to get caught up in the latest leadership craze. Many managers "lead by best seller" following the direction they get from a book written by the current leader of the month. It is challenging for young, aspiring leaders as well as seasoned leaders to figure out how they should focus their own leadership development in an effort to be the credible leader that others will willingly follow. The work done by Kouzes and Posner distinguishes itself from all others in that over their quarter century of work, four qualities of leaders have consistently and overwhelmingly been identified by followers and other leaders alike as the ones most critical to a leader's credibility: honest, competent, inspiring, and forward looking. This webinar will give you strategies on how you can improve yourself in these four characteristics. And when we are done, if you do nothing but focus your efforts on trying to improve yourself in these four areas, you will be far ahead of your peers and others who continue to chase the next leadership fad.
Rod is the Chief of Police for the Port of Seattle having assumed that position after serving almost eight years as one of the department's deputy chiefs. He previously served 32 years with the Arizona Department of Public Safety (DPS). Almost all of his time there was spent in leadership positions including assignments as the Commander of the Arizona Law Enforcement Training Academy, the Chief of Staff for the Director of Public Safety, the Chief of the Highway Patrol, the Assistant Director of Operations and the Assistant Director overseeing the Agency Support Division.
Rod has an AA Degree in Criminal Justice from Central Arizona College, a Bachelors Degree in Management from the University of Phoenix, and a Masters Degree from Northern Arizona University in Educational Leadership. He is a graduate of the 157th Session of the FBI National Academy and Arizona State University's Institute for Public Executives. In July 2012, he attended the 52nd Session of the Senior Management Institute for Policing (SMIP) at Boston University.

Why NMA is so pleased to add Chief Covey to our Facilitation Team:
Rod brings his extensive experience and expertise in leadership and organizational development to classrooms, universities, and organizations nationwide, having trained and coached thousands of new and experienced leaders. He has worked with hundreds of federal, state, county, and city agencies to include the Washington State Patrol, Pentagon Force Protection and US Customs and Border Protection. Among the many courses he has developed and taught for over 34 years are lessons on performance management, leading change, coaching and mentoring, followership, transformational leadership and the leader's role in creating and maintaining an ethical culture. For the past nine years, he has been a featured presenter at the FBI's Command College for Washington State.
Follow NMA… THE Leadership Development Organization so you never miss the memo about NMA LIVE Online Webinars!
Follow NMA… THE Leadership Development Organization so you never miss the memo about NMA LIVE Online Webinars!