Join us for this upcoming NMA Live Online!!
Thursday, May 16, 2019
12:00 pm and 3:00 pm EDT
Member Price: $25 (Use your Chapter Rewards if your chapter has it available)
(NOTE: Chapters are permitted multiple connections for the price of one login!)
Leadership for the 21st Century
The 21st Century workforce consists of multiple generations with vastly different needs in many cases.
The "Leadership For the 21st Century" webinar will introduce a new leadership theory that will give you tools on how to effectively engage employees across all generational lines and create an organizational culture that facilitates high performance teaming.
Meet Your Facilitator!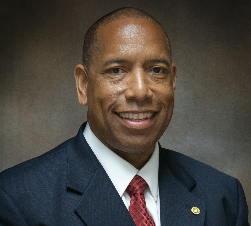 Prior to founding Team Concepts Training Services, LLC, (TCTS), Semi Bird had already transitioned from the battlefield to the business and academic worlds after 23 years of military service. As an Army Special Forces "Green Beret," Semi received two of our nation's highest awards for heroism and valor on the battlefield; the Bronze Star – Valor, and the Purple Heart, for wounds received in combat. Semi knows first-hand, the value of developing high performing teams and the impact on organizational performance. Semi has leveraged his experience in leadership and organizational development to develop a suite of highly effective workshops, seminars, and courses focusing on developing high performing teams and emotionally intelligent leaders.
Semi has held several senior positions in training and leadership development over the years in various sectors of industry to include: government, banking, and education. In his last position, Semi led strategic training initiatives as the Director of Training and Leadership Development for a U.S. government agency. Semi's international work has taken him all over the globe which culminated with a special assignment in 2013 – 2014 where he served as a Senior Advisor to the U.S. Ambassador, Dhaka, Bangladesh.
Semi earned his first graduate degree from Villanova University where he studied Human Resource Development and is currently pursuing his PhD. in Organizational Psychology. Semi holds certifications in Emotional Intelligence, Behavioral Analysis, Human Resources, Organizational Performance, and Lean Six Sigma. Presently he is opening a Leadership Academy in Richland, WA.
Webinars are conducted on the third Thursday of the month, unless otherwise noted due to potential conflicts with national, regional, or other NMA meetings.
Next LiveOnline: Thursday, June 20, 2019
"Project Management"
Bob Noel
Senior Systems Engineer
The Boeing Company