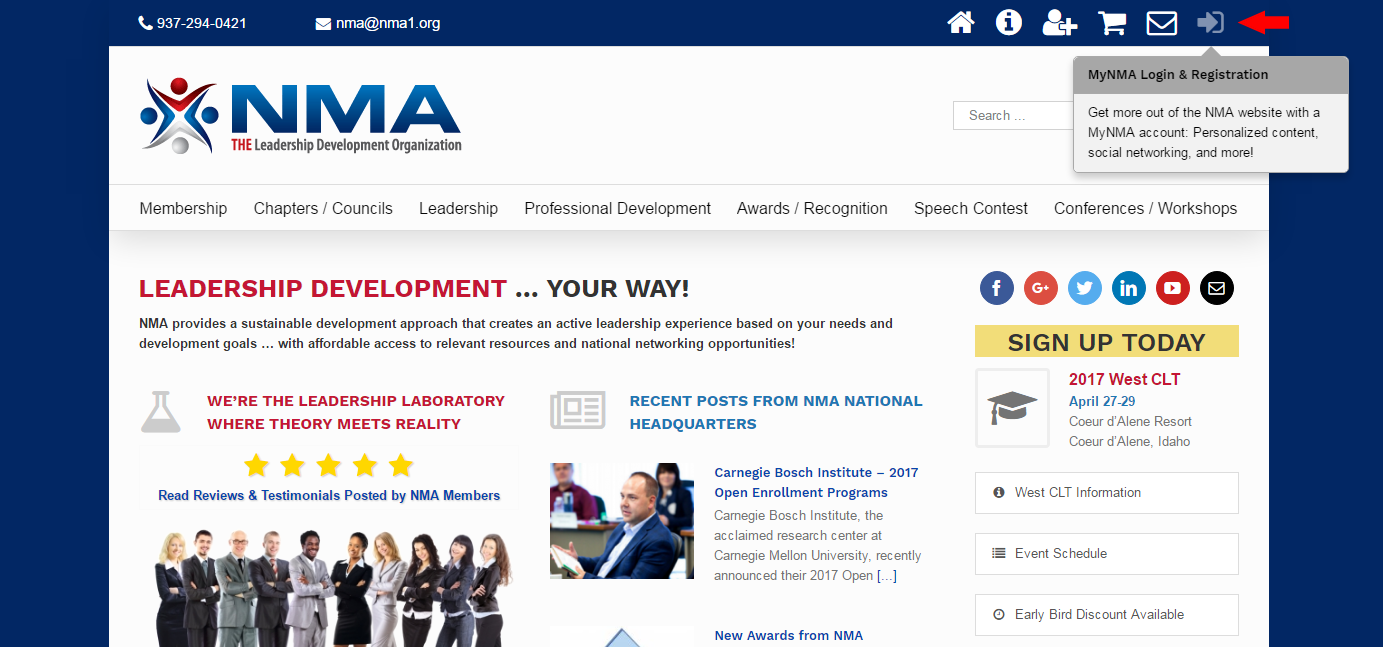 You should reach a page that looks like this: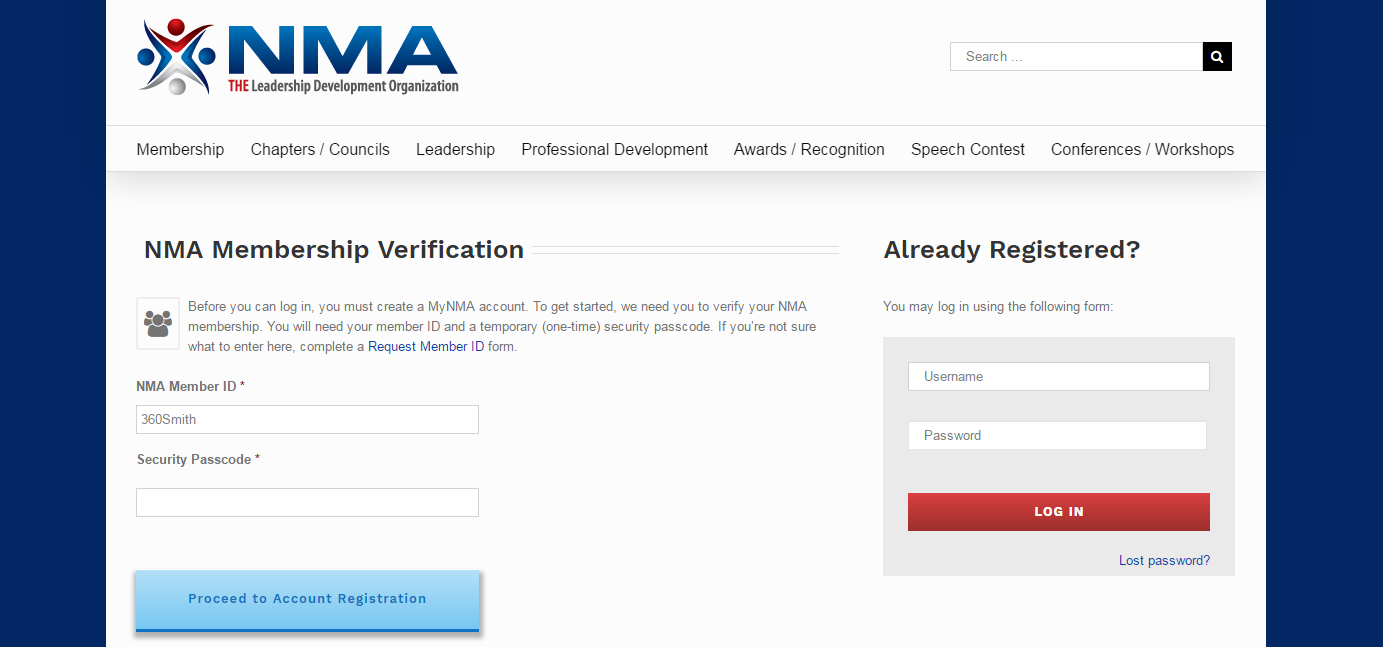 You must "Verify Your Membership" to continue.  You will need your NMA Member ID and a one-time security passcode. Your Member ID is printed on your Membership Card.  The temporary passcode is "nma2015!!" without the quotation marks.  Next, click the blue button to verify your membership electronically and create your MyNMA account.
If you don't have a membership card, follow this link (https://nma1.org/retrieve-nma-member-id) to request your Member ID.  All requests are reviewed manually at NMA Headquarters, and it can sometimes take 24-48 hours to receive a response. If you need an immediate response, please call NMA Headquarters at 937-294-0421 and we can verify your membership over the phone.
If you are successfully verified, you will be re-directed to another page which looks like this:
This is the final step in registering for your MyNMA account. Enter your primary e-mail address, and your desired password. Then click the red button which reads "Create my Account."
…and that's it! Welcome to MyNMA!
You will now be able to login to the website, and access your personal member dashboard. Thank you for taking the time to register with us online. With your participation, we hope to turn the NMA Website into a full-fledged social network, connecting you with professionals all across the country. There's a lot more in store. Stay tuned.
---

Related Posts: