Thursday, March 15, 2018
12pm and 3pm Eastern 
This webinar is complimentary from NMA!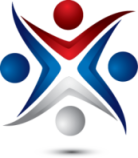 "How to Leverage NMA Professional Development Resources"
Don Hart, CM
2016 and 2018 NMA Professional Development Chair
2002 NMA Chairman of the Board
[" boxed_radius="" class="" id="" color="#277EB7″][/fusion_dropcap]One of the biggest benefits to NMA members is the ability to take Professional Development courses and to control their own destiny in career growth in both both breadth and depth.  The focus of the upcoming March webinar will be on the ways that the NMA chapter and individual members can utilize the the current set of Professional Development offerings.   Past Board Chairman Don Hart, CM, the 2016 and 2018 Professional Development Chair will be your guide for this adventure.   In addition to looking at what we have now, he will ask you what you would like to see NMA offer, what type of media would you like to see utilized, and for what type delivery approach are you looking.  If you have any comments or observations ahead of time feel free to drop an e-mail to Don at duckhart624@gmail.com
Don is an NMA member for the last 37 years as a charter member of the Hanford (now MCLDA) chapter and has served NMA in many chapter, council and national leadership roles.  He served as the 2002 NMA Chairman and has been active on the board since 1995.  He has had a variety of senior leadership positions spanning 40 years in the nuclear industry at the Bettis Atomic Power Laboratory and the Hanford site.  He currently is the principal in DHART Consulting Group, Inc. and provides services from organizational issues, leadership training, operational engineering and test activities and safety issues.  He is active in many community organizations and boards including sports officiating and management issues.  All of the above have provided many different opportunities to practice the art of Conflict Management.  He holds a BS in Industrial Management from the Tepper School at Carnegie-Mellon and has completed Master's studies in Engineering and Project Management at the University of Pittsburgh.
Follow NMA… THE Leadership Development Organization so you never miss the memo about NMA LIVE Online Webinars!
Follow NMA… THE Leadership Development Organization so you never miss the memo about NMA LIVE Online Webinars!