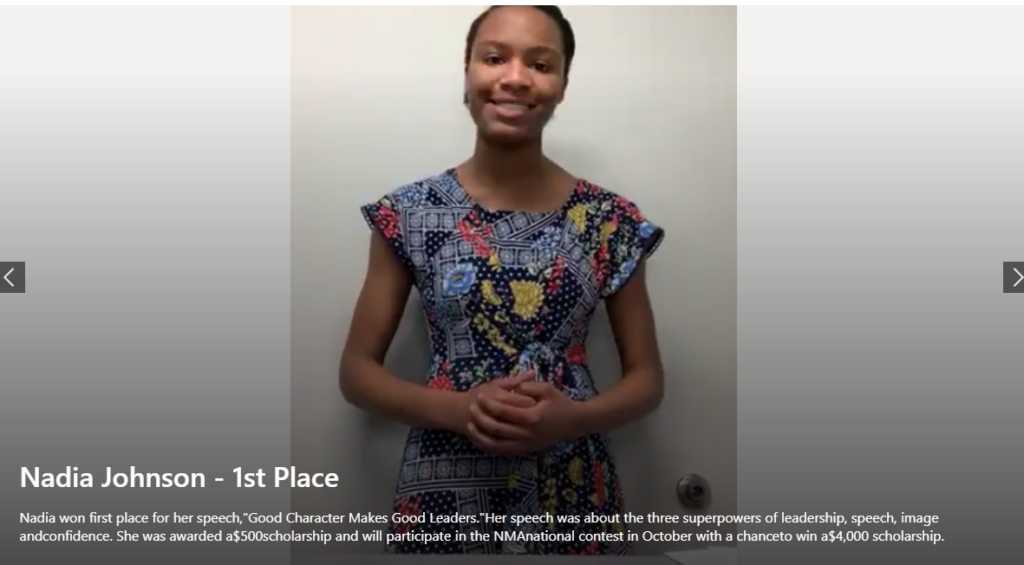 The BCBSM Leadership Development Association, a chapter of the National Management Association proudly presents its annual Leadership Speech Contest. It's the first step in one of the nation's leading competitions among high school age students.
Our nationwide speech contest promotes an understanding of Leadership among our nation's high school students, and encourages the development of vital communication skills. Students research, write and deliver a four to six minute speech on the topic of Leadership. Speeches will be delivered at a BCBSM LDA meeting, where cash scholarships will be awarded to the top three contestants. Winner advances to the next level.
Public, private and home school students, grades 9 – 12, residing in Michigan are eligible. BCBSM LDA members take enormous pride in their educational outreach. We sincerely invite you to Apply for this important program.
Scholarship Awards
The top three winners of the southeast Michigan contest will receive scholarship awards of $500, $250 and $100. The first-place winner will go forward to the national speech competition, where they will compete for awards of $2,000, $1,000, and $500 scholarships. The potential total scholarship award is $2,500.
How to Apply
The BCBSM LDA Speech Contest committee is accepting written speech drafts and application forms now through Sunday, January 22, 2023. Speech drafts will be reviewed by the Speech Committee to determine the contestants. Contestants will be notified of their selection for the competition. Visit our How to Apply page for more details and downloads.
Contest Details
Contest Date & Location:
Date: Wednesday, February 15, 2023
Time: Contestant Check-in 4:00pm, Meeting starts 4:30pm.
Location:
BCBSM Lyon Meadows Conference Center
53200 Grand River Avenue
New Hudson, MI 48165
Browse our site to learn more about eligibility and rules. If you have questions, check our FAQ Frequently Asked Questions.
We are committed to quality in our contest and website. Please email NmaSpeechContest@bcbsm.com for comments and/or suggestions.