NMA – THE Leadership Development Organization
We help professionals foster the inner leader that can positively influence others. Learn the attributes necessary to achieve managerial excellence!
Leadership Development…YOUR WAY!
NMA provides a sustainable development approach that creates an active leadership experience based on your needs and development goals … with affordable access to relevant resources and national networking opportunities.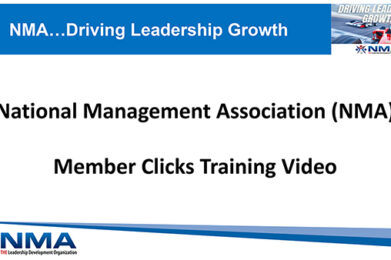 This short video will walk new users through the basics of logging in and the functions of NMA's Member-Only portal...