What's Next? Rebuild Momentum. Crush Goals. Become Unstoppable.
Join us for this upcoming NMA Live Online!!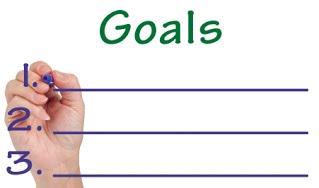 Thursday, July 16, 2020, 12:00 pm & 3:00 pm EDT
Member Price: $25 (Use your Chapter Rewards if your chapter has it available)
(NOTE:  Chapters are permitted multiple connections for the price of one login!)
Self Leadership + Goal Creation
What's Next? Rebuild Momentum. Crush Goals. Become Unstoppable!
We're more than half way through a challenging 2020. Are your goals on track? How are your motivation levels? Where are you going from here?
This checkpoint self-assessment paired with mastering the crucial secrets of goal creation will create the momentum you've been craving! Then, it's not enough to create awesome goals — once you have polished self-leadership skills too, you'll see explosive professional growth.
Imagine learning how to:
• Achieve goals quicker with a proven, step-by-step method that aligns with your career vision and purpose
• Keep yourself and your team motivated through the goal crushing process
• Turn stress, failure and potential negativity in your favor
• Boost your self-leadership skills to unshakeable levels
Warning: this session will challenge your thinking. But you'll walk away with concrete success principles and a goal creation framework to make you unstoppable at anything you do.

Meet Your Facilitator
Kristie Stocker, CEO Kinetik Edge
Webinars are conducted on the third Thursday of the month, unless otherwise noted due to potential conflicts with national, regional, or other NMA meetings.
Next LiveOnline: Stop Looking For Demons! – John Oliver
Thursday, August 20, 2020