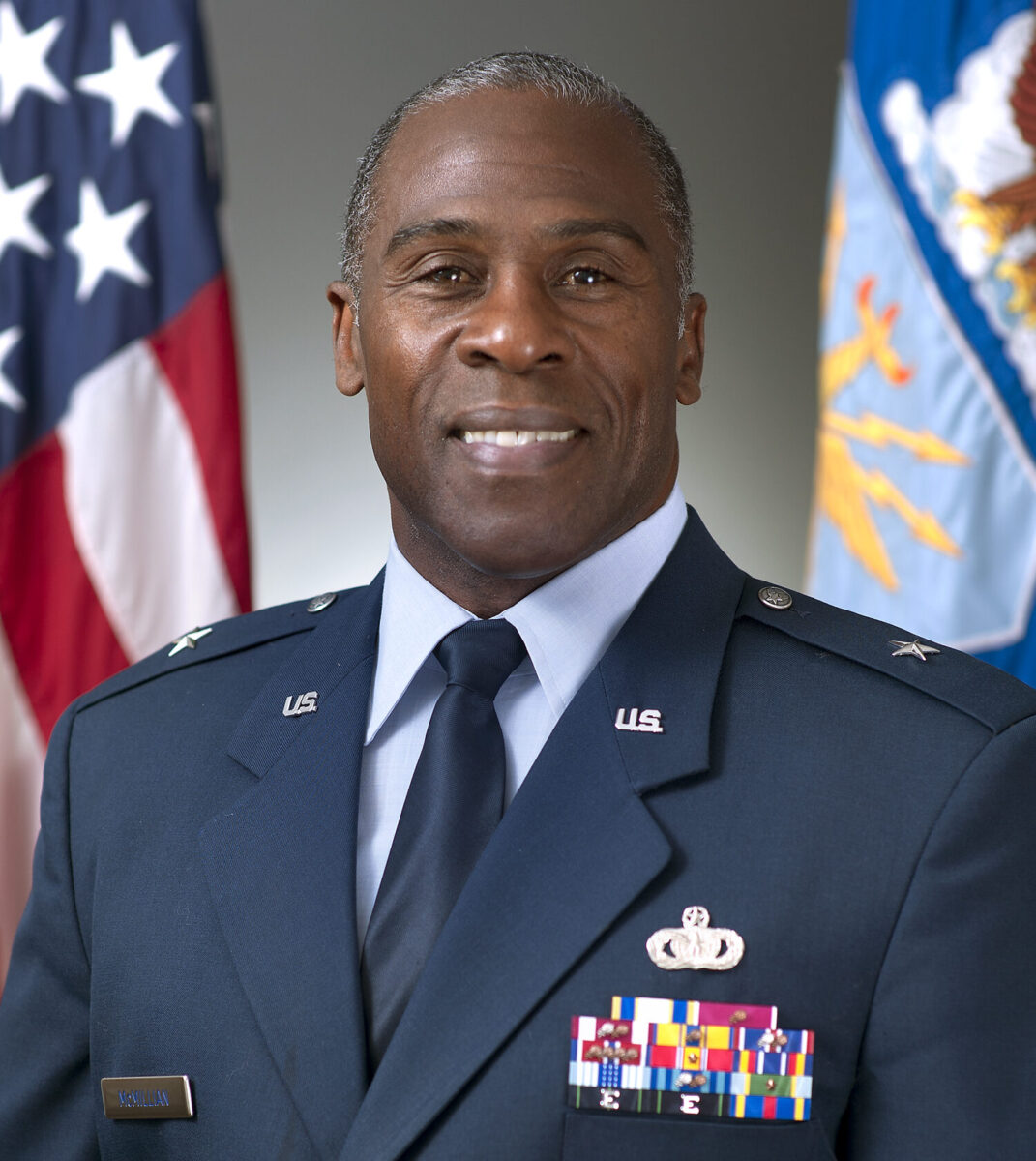 NMA Webinar with Brigadier General Jimmy McMillian
Join us on Thursday, October 21 at 3 PM Eastern time as Brigadier General Jimmy "Mac" McMillian discusses Leadership Proximity: Key Elements to Successful Mentoring.
Jimmy "Mac" McMillian, is a retired Air Force Brigadier General and current Assistant Manager for Infrastructure and Environmental Stewardship, Department of Energy-Savannah River Site (SRS) where he is responsible for the management and oversight of site-wide regulatory integration, environmental compliance, and infrastructure systems and services.   AMIES manages the safe and environmentally compliant remediation of contaminated soil and groundwater and decommissioning facilities.  He has taken on the roles of acting Deputy Site Manager for Department of Energy (DOE), Environmental Management (EM) – Savannah River Site Operations Office (SROO)  – he stepped into the role as deputy site manager during the 2020 pandemic.  He assumed oversight of a workforce greater than 10,000 employee on 356 square mile government owned, contractor managed nuclear site in SC.
Prior to SRS, he served as the Executive Director Office of Safeguards, Security and Emergency Management for DOE EM at Headquarters – Washington DC – a senior executive position which managed a staff that assess the capabilities and compliance of multiple EM sites across the country relative to security and emergency preparedness and had responsibility for DOE Headquarter's administrative security functions for EM employees.
Mr. McMillian has been a very conscientious leader here at the SRS.  He refers to all he meets as "his heroes" and he truly means it.  He has a very calming approach to situations, with tact and diplomacy not normally found in an ex-military man.  General Mac, as he is sometimes called, helps out numerous leaders in their development and believes the future is in the next generation of leaders.   He mentors numerous federal mid level managers and has no problem stating he is wrong when he is.  Mac is frequently asked to share his leadership philosophies to different organizations to include a recent presentation at a Martin Luther King celebration here in Georgia.