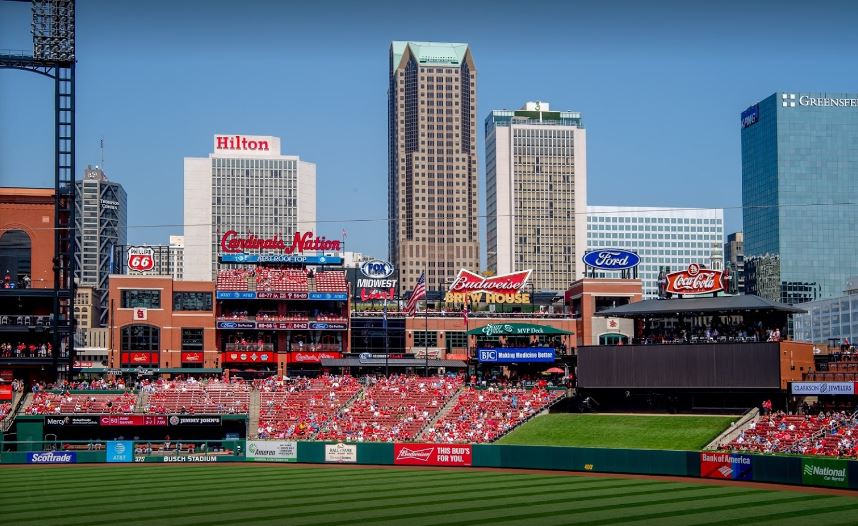 Preview
On Friday we will kick things off with an "Appreciation Welcome Mixer" followed by an opportunity to join in a special fun event sponsored by NMA… just for you!! More information will be posted soon!!
This event is not just for your chapter leadership team – it's also for the leaders of tomorrow!
Any member of NMA who is interested in leadership development and taking on more responsibility in their chapter (or company) is welcome to attend.
It doesn't matter where you are in your career or what your professional goals are: The CLT offers something for everyone!
8 Workshop Sessions
This year we are offering 8 different workshops to help prepare you for your leadership role in the chapter. Below are the workshops and what you should take away from them:
Session #1: Ingredients of a Successful Chapter

This is the view from 30,000 feet – what does a truly "successful NMA chapter" look like?  What does EVERY member of a chapter leadership team need to KNOW?   Chapters must be dynamic, forward-leaning, and customer-focused.  What does it take to make your chapter THE PLACE TO BE?  
Session #2: Presidents/VPs

What will every chapter president and vice president learn to run a successful chapter?  This workshop will help prepare you to become a chapter president or vice president whether it is soon or in the future.  You will also learn from many of your peers who are experienced former presidents and vice presidents.
Session #3: Professional Development

The true value-add of an NMA chapter comes from your members believing that they have opportunities to grow personally and professionally from belonging to NMA. Do you know what learning resources are available from NMA? How do you partner with human resources and other training professionals so that the chapter is part of "the learning organization" at your place of work? Learn some creative tips for engaging your members during the discussion session that follows.
Session #4: Programs

If you subscribe to the philosophy that, "variety is the spice of life", then you'll enjoy this session. The key to keeping people engaged is to meet their needs, entice them to "join in the fun", and give them something to do. Your chapter's image is important – and like it or not, as a chapter leader you are in charge of your chapter's brand. Come learn innovative ways to keep your members coming back to your programs and events. See how others "create an environment of participation".
Session #5: Community Services & Speech Contest

Across the NMA spectrum of chapters, no two activities seem to generate more enthusiasm and excitement than community service and our NMA Leadership Speech Contest. We're going to learn how to plan, organize, and sustain outreach programs that speak to the "servant leader" in all of us. How do you find "unique" projects, how do you partner with senior leaders and get them engaged, and how do you make sure you're having a lasting, positive impact with your choices? Then we'll shift gears and show you how to reach out in the community and develop interest in our Speech Contest for high school students. That's "serving a need" too!
Session #6: Membership Recruitment, Retention, and Growth

This is one of the most important functions in a chapter. Learn different ways of recruiting new members and getting them involved. Don't forget about current members… keep things exciting and provide new opportunities that will keep them around… learn from your fellow attendees how to get current members involved!!
Session #7: Recognition & Awards

Our chapters cannot function without all the people who volunteer their time and talents, often at the end of a busy workday. We'll spend time talking about the best ways to recognize and thank them as well as their entire chapter and/or council for all their accomplishments during the year. But, there's more to it than handing someone a Certificate of Appreciation. And, we'll sort through the various national awards for which we want to encourage more chapters to submit nominations. There is absolutely no reason why your organization's leaders can't be the Executive of the Year, Member of the Year, or inducted into the Management & Leadership Hall of Fame.
Session #8: Secretary/Treasurer

These two important chapter leaders play a huge role in a smoothly running chapter. Do you understand the potential for either individual to positively impact the organization? Understanding how different chapters handle recording, correspondence, and finances can be an eye-opener. We'll take your questions, such as, "How do we handle dues if we lose the ability to collect dues via payroll deduction?" or, "What is the role of a chapter secretary in helping construct and manage our board meetings in order to make them streamlined and efficient?"
After the first 4 morning sessions, we will form discussion groups where you will be able to share best practices, solve problems together, and learn from your peers. When the first discussion group ends and after a short break, lunch will be served. There will be another short break after lunch.
The afternoon will consist of 4 more sessions, after which everyone will break into small groups again for best practice sharing. We've heard many times that this is part of the CLT is undoubtedly the best!! You can learn just as much from each other as you can from the presentations!
CLT Schedule
Registration Fees
The standard price for each registration is $375. If you register and pay for your registration by March 25, you will automatically receive a $10 early bird discount that will take your registration down to $365. You also have another opportunity to lower your registration even more by using your Chapter Rewards to receive 10% off the early bird price of $365… an additional $36.50 in savings! This could make your total registration fee as low as $328.50!
Remember, Chapter Rewards can be used only if you still have enough remaining. (It's $2.00 per member per year as of the first of the year. If you don't use it, you lose it at the end of the year.) Please check with the appropriate individual within your chapter to make sure you are eligible to take this discount!
About the Hotel
Hilton St. Louis at the Ballpark is centrally located in St. Louis, steps from Kiener Plaza and Old Courthouse. This 4-star hotel is just across the street from Busch Stadium and only steps away from the Gateway Arch.
You can choose from a range of mouthwatering cuisines and specialties at one of FIVE restaurants at this hotel!! The spectacular 360 Rooftop bar is one of the most dynamic settings in downtown St. Louis. Savor BBQ pork tacos by the rooftop fire pits and local artisan cheeses from a contemporary small plate menu!!
If you are one who likes to maintain a physical fitness program, you will enjoy using the cardio equipment, free weights, and the heated indoor pool.
This hotel is located in the hottest area for nightlife, dining and entertainment in downtown St. Louis. Ballpark Village is just steps away!!
In addition to all the everything else, this hotel offers our attendees:
Complimentary guestroom Internet
Hotel Self-Parking at $20/night (discounted from $27/night)
Hotel Valet Parking at $32/night (discounted from $40/night)
Hotel Rates and Reservations
The hotel has set aside a block of rooms with a very special rate of $155 S/D for our Chapter Leadership Training. Current applicable sales tax is 18.93%. Each individual guest must make his/her own reservations no later than Wednesday, March 15, 2020, at which time our unreserved rooms will be released for general sale. You must identify yourself as a member of the Group "NMA." At the present time, you may call the hotel for reservations. They will be preparing a website just for our reservations at which time we will have a link available here!!
The hotel's number is 314-421-1776.
Hotel Reservations Cancellations
If you wish to cancel, cancellations must be made at least 3 days prior to your scheduled arrival date to avoid penalty. Cancellations made inside the 3 days of scheduled arrival will forfeit one night plus tax and will be billed to your credit card. At check in, please verify your check-out date.
Travel Information
Transportation from Lambert-St.Louis International Airport
| | |
| --- | --- |
| Type | Typical Minimum Charge |
| Limousine | $55.00 |
| Rental Car | Enterprise Rent-a-Car |
| Subway/Rail | $3.00 |
| Taxi | 35.00 |