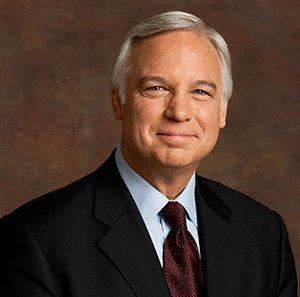 The NMA Board of Directors is pleased to announce that author and speaker Jack Canfield has been selected to receive the Wilbur M. McFeely Award. Canfield is perhaps best known as the author of the "Chicken Soup for the Soul" series of books. He has sold over 500   million books, appeared on over 1,000 radio and TV shows, and is the founder of the Transformational Leadership Council. He is also an   inductee to the National Speakers Association "Speakers Hall of Fame."
The McFeely award was founded in 1975 by the International        Management Council (IMC). In 2004, NMA inherited the award       following the merger of NMA and IMC. Since its inception 48 years ago the award has honored globally recognized leaders for their contributions to the fields of personal and         professional development.
Previous winners include Dr. John C. Maxwell, Marcus Buckingham, Lee Iacocca, Stephen Covey, Zig Ziglar, and others.
The  McFeely Award will be presented at the NMA Annual Conference on Thursday, September 28 during lunch. During the presentation, each attendee will receive a special gift—attendees must be in attendance to receive.