September 17 NMA LiveOnline
Mastering the Millenial Mindset
A NMA LiveOnline webinar Thursday, September 17, 2020, 12:00 pm & 3:00 pm EDT
September webinar is complimentary as the web payment plug-in is disabled for new website construction. To register, simply email your name, Chapter name/number to events@nma1.org.
---
"The youth of today love luxury. They have bad manners, they disrespect their elders and they prefer chatter in place of exercise." Who do you think said this?
This quote is attributed to Socrates in approximately 432 BC? Yes, we have been complaining about the younger generations almost since the beginning of time. However, it's different today.  So, unless you are ready to adapt your business strategies to the younger generations who are in the workplace and soon to be entering the workplace, your company could be in big trouble.
Born between 1981 and 2000, the Millennials now make up the largest percentage of the workplace. Similar in size to the Boomers (75 million Millennials versus 80 million Boomers), just like the Boomers, this group is poised to change business as we know it. They were raised embracing technology, recycling, and initiatives to take care of the planet. They are the most educated of the generations and have to deal with the repayment of large student loans. Because they are used to receiving continuous feedback, they expect the same level of recognition, respect, and relevance they've been ingrained with since their childhood. Serving a mission greater than themselves and making a difference is an important personal initiative for them and they are looking to join an organization that makes the world a better place.
So, how does knowing this information about the five different generations in the workplace affect you and your manufacturing business? By understanding the general traits of each generation, you can learn to accept and appreciate the differences and create a more harmonious workplace. (Courtesy LisaRyanSpeaks.com)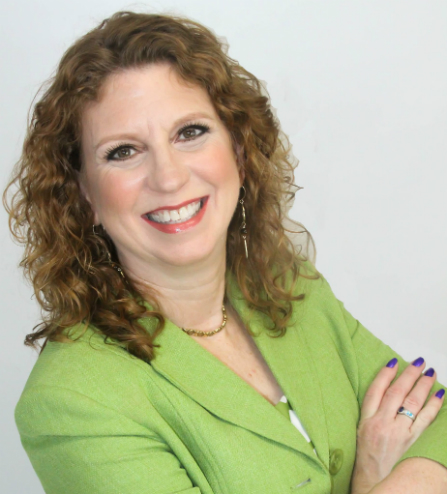 Lisa Ryan is Founder and Chief Appreciation Strategist for Grategy, LLC.   Founded in 2009, Grategy works with manufacturing, distribution, and construction organizations that want to attract stronger talent and keep them for the long haul.
She is also Leadership Development Director for Leadership USA, INC., in Cleveland, OH.   It's a membership organization that offers high-quality executive education for leaders of its member companies via facilitated live stream learning events with world-class instructors. 
As a certified Vistage Speaker, Lisa speaks to CEO groups teaching Employee Engagement, Corporate Culture, and Leadership Skills.  Our NMA membership got to know Lisa Ryan when she spoke at our 2015 NMA Annual Conference in Reno, Nevada.
With an AA in Marketing from Cuyahoga Community College, she went on to earn a BS and BA in Business Administration and Marketing from Cleveland State University and then her MBA in Marketing from Cleveland State as well.   A member of SHRM and DiSC certified, Lisa's articles have been published in numerous periodicals.    Prior to pursuing public speaking, Lisa worked in manufacturing and shares lessons learned from that early part of her working life.
Register with a simple email to events@nma1.org with your name, Chapter name and number!
Next LiveOnline: Stop the Meeting Madness with Arden Clise
Thursday, November 19, 2020