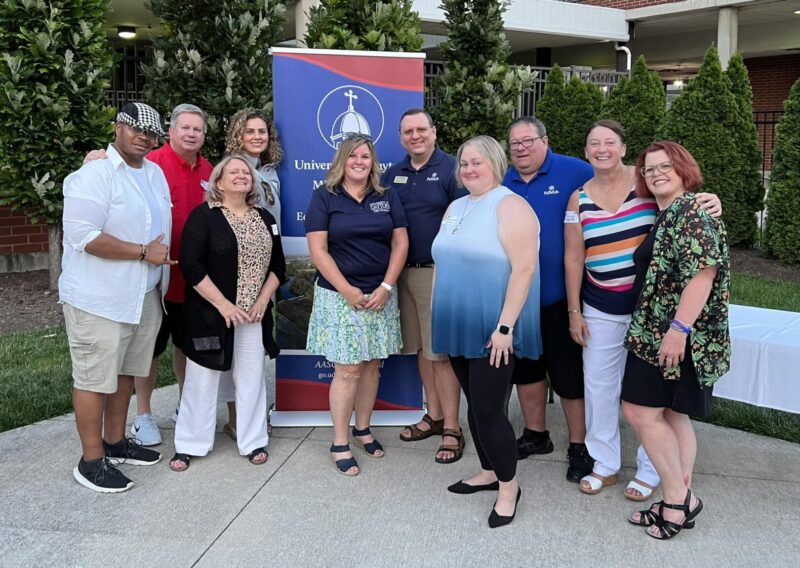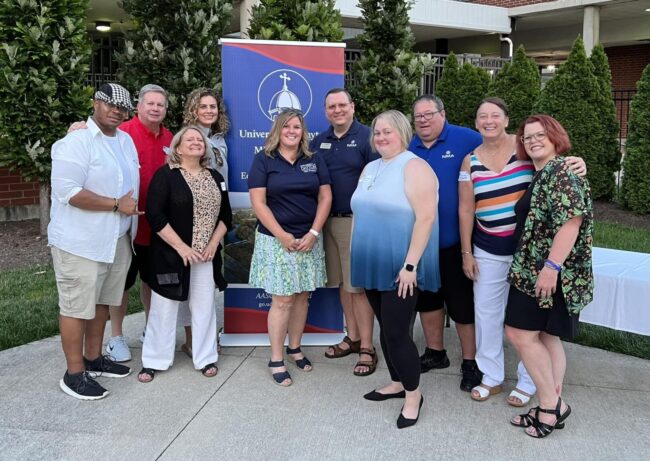 The University of Dayton MBA program invited NMA Board Members and staff to a mixer at the Dayton Levitt Pavilion on Saturday, July 22. The mixer was a great way for the NMA Board to meet UD MBA Director Sally Berry and others affiliated with the university as well as a welcome respite after three days of Board meetings.
Recently, NMA's first collegiate chapter began taking form as 17 students and faculty from the University of Dayton came together under their mutual interest of leadership development. The Chapter expects to charter this fall just as students return to campus.
Earlier this summer, NMA Director of Member Services Abbie Funke and Director of Operations Darrell Wacker were invited to present an RFP to a MBA summer class looking strategically ahead as NMA moves into its second century in 2025. Students considered NMA's past and present challenges and successes, potential threats, and opportunities on the horizon. At the end of the class, three teams of students presented proposals which NMA staff assessed and judged along with one other faculty member. Those reports will be presented to the Board of Directors in the fall at the NMA Annual Conference in Tucson, AZ.